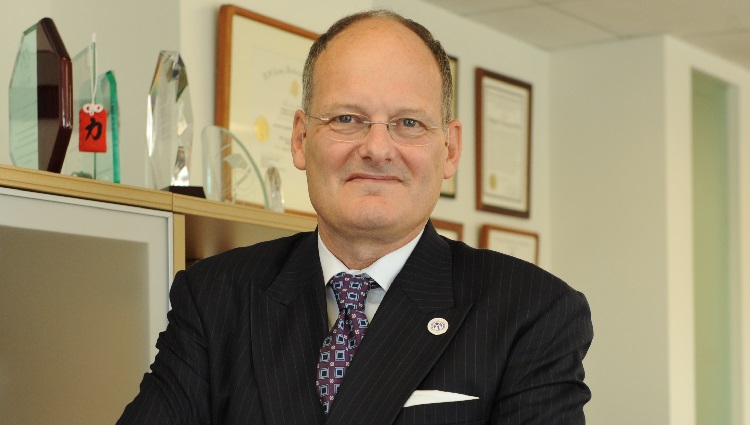 Finding balance in times of change is the ultimate victory. Those who can objectively assess opportunities and challenges in times of rapid transition are those most likely to see their goals realized, not least because their insight attracts the attention and admiration from others who are disoriented by the uncertainty surrounding them. Achieving such balance is not an innate skill. In some part, it may benefit from a certain temperament but most of all it depends on reliance on rubrics that have been deeply learned and can be immediately applied to unfamiliar situations. Outward behaviors are not predictive of success. Successful military commanders and CEOs run the gamut of emotional types—some are irascible and explosive, others withdrawn and contemplative, but all know how to apply their intimate knowledge of their field in perilous situations where success is in doubt. In other words, it's not who we are, it's how we apply our learned experiences that matters most. One skill that many of us have learned, if not perfected, over the past year is how to effectively perform our jobs in a remote environment. Specifically, therapists transitioned to providing psychological services via telehealth modalities. As our two surveys during the pandemic revealed, the profession migrated en masse to telepsychological solutions very early in the pandemic, and few, if any, psychologists experienced negative consequences from this migration. What we do not know at present is whether this learned behavior can be further adapted in a post-pandemic world.
Our colleague Mary Alvord, writing in the New York Times of 9 May, provided some advice for parents whose children are fearful of returning to school after many months of at-home learning. Dr. Alvord suggests being alert to anxieties children may be feeling before returning to school, a transition that may be more difficult for students in middle and high school whose social connections have been disrupted. Acknowledge the difficulty, she advises, and provide support. "I know you can do it and we're going to figure out ways to help you." I suppose the same things can be said about adults who are faced with a return to work after over a year of working from home. Some adults will relish a return to the office, but it is clear that not all will, and managers and employers need to address this issue with sensitivity and tact. An op-ed piece in the Washington Post provided an interesting illustration of how less-supportive approaches may have unforeseen repercussions. It has to be said that the author of the Post editorial, the CEO of a smaller but influential Washington firm, had much wisdom to offer—she noted that while only a minority of executives anticipate returning to the workplace as it existed before the pandemic, both employers and employees lose if a 100% remote workplace becomes the dominant post-pandemic model. Her principal concern is one that I share: the loss of a workplace culture that forms the essence of a successful organization. Workplace cultures arise from interactions around shared interpersonal experiences that result in the adoption of tacit norms. It's not impossible to acquire a workplace culture in a remote environment, I suppose, but I also believe that firms that have successfully weathered the past 15 months had a positive culture in place before the pandemic started. And, as the author of the editorial lamented, an in-person environment brings advantages that are essentially impossible to achieve remotely: mentorship suffers, spontaneity is reduced, and the enthusiasm arising from 'aha' moments is less likely to take hold and result in a productive new direction for the organization. Small wonder that many firms are struggling with strategies to create the optimal balance of remote and in-person work. It is clear, however, that the wrong answer is to disincentivize employees who wish to work remotely. The op-ed penning CEO mentioned above discovered this immediately when the day after publication of her editorial her staff, feeling shamed and undervalued, orchestrated a work stoppage.
Some work naturally lends itself to solitary, remote environments and the pandemic has taught us how to optimize the ability of employees to perform remotely. Other work is more communal in nature and requires in-person cooperation for optimum performance. It's up to us to figure out what works best and under what circumstances. There isn't a universally correct response. We shouldn't discard the benefits of the pandemic such as reduced commute times, more family interaction, more flexible hours, and lessened environmental impact simply because of our fears that workplace culture will suffer. It's up to us to determine the optimum blend of in-person and remote responsibilities. This is not new. Many companies have had telecommute policies in place for years, but it does require us to examine these with greater scrutiny to determine how a blended workforce can reinforce organizational culture. Too little attention will result in workplace culture languishing. Too much insistence on a return to the way things were may result in organizational disaster.
We can apply the same rubric to decisions regarding in-person or remote provision of psychological services. We all must become fluent in the delivery of telepsychology—this has become apparent over the past year. At the same time, we all recognized that while some patients thrive using this approach, others yearn for in-person interaction. Ultimately, the decision between in-person or remote service provision belongs to the patient, not to the provider, and wise psychologists will seek a balance between the two.
Copyright © 2021 National Register of Health Service Psychologists. All Rights Reserved.
Read more articles like this or see examples below.