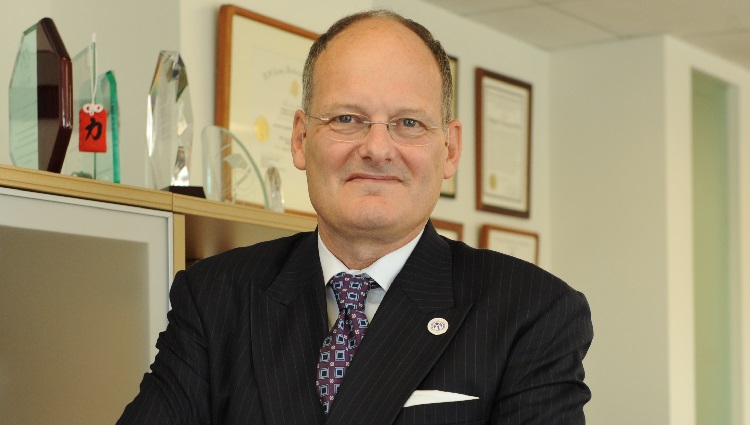 In the past several weeks we have seen the sudden collapse of one of the largest professional schools of psychology in the country, Argosy University (many of whose programs were previously known as the American Schools of Professional Psychology). The troubles of Argosy and its parent corporation, Dream Center Educational Holdings, have been well known since the previous owner, Educational Development Management Corporation, sold the for-profit chain a year ago. The new owners, affiliated with an evangelical religious group, had no background in running large educational systems, and several Argosy campuses and other Dream programs had over the past few months closed. But on March 8, the Dream Center announced the precipitous closure of all Argosy University programs and a number of other graduate and undergraduate programs. Several thousand graduate psychology students were immediately affected in the middle of an academic year, with uncertain prospects for transfer of credits or enrollment in other institutions. While the end of Argosy is unfolding as I write (as of now Argosy is still attempting to find a buyer for some campuses and remains under receivership), the current situation is that these students are out of a program in the middle of a semester for which they had paid tuition, likely out of a degree, and left saddled with often very large student loan balances. Will these students be able to transfer their credits or be accepted into other accredited programs? Will their chances at competitive predoctoral internships be affected? We simply do not know, and uncertainty adds to the trauma these students have already experienced. But it is almost certain that a reasonable number of graduate students will have their educational trajectories permanently disrupted.
The response of organized psychology to the Argosy situation has been heartening. APA has contacted representatives of the Department of Education and members of Congress to ensure that Dream Center discharges its obligations to Argosy students. State psychological associations have mobilized in support of students, and some accredited programs have signaled their willingness to accept transfer students from Argosy. The Register has set up a no-fee transcript banking system for affected students and graduates who are understandably concerned about the future availability of their transcripts and other educational documentation from Argosy.
Despite these efforts, the fact of the matter is that the future careers of a large number of prospective psychologists are suddenly on very uncertain footing. While many of these students will go on to transfer to other programs and complete a degree, some will not, having exhausted their financial aid eligibility at Argosy (which, according to published reports, fraudulently used federal student aid monies to pay staff rather than credit students' accounts). This has implications not only for graduate education but for the future workforce of practicing psychologists as well. It also provides us an opportunity to critically examine the current state of graduate education in psychology, with an eye towards the role of professional schools.
Almost 40 years ago, the eminent psychologist Paul Meehl visited the question of graduate education in psychology, and wryly proposed his famous "ceramics fallacy." The fallacy that designers of doctoral psychology programs succumbed to, accused Meehl, was that more classes are always better. "A good course in ceramics never hurt anybody," as he put it. Indeed, the 1970s birth of the professional psychology schools and the PsyD degree was motivated in large part by excessively lengthy graduate programs that were in large part divorced from the world of professional practice. In the 1970s in California, traditional clinical psychology programs produced fewer than 20 graduates a year statewide, an absurdly low number. If insufficient numbers of psychologists enter the healthcare delivery marketplace, we are unable to have a positive effect on how mental health services are delivered.
Prior to the advent of professional schools, curricula were dominated by lengthy sequences in statistics and research methods. Courses in personality theory abounded (most such theories have since been, if not definitively squelched, left to expire quietly in some dusty corner of academe), but courses in applied psychopathology were vanishingly rare. Psychometric theory was the cornerstone of assessment sequences, applied testing courses were generally limited to two courses—one each in intellectual and personality assessment. The dissertation reigned as the most formidable obstacle to graduation, while doing double duty as the most time consuming and possibly least clinically relevant requirement imposed on doctoral students. Coursework in intervention was generally limited to one theory course, although practica and the predoctoral internship were usually in place.
We must candidly ask ourselves how much progress we have made since curricula similar to the one just referenced dominated graduate psychology education, and the candid answer is not much. The dissertation or a variant thereof is still a universal requirement, so much so that it is often enshrined in state law defining the education of psychologists. Lengthy sequences in research methods and statistics are still common, even among programs that purport to focus on training clinicians. It is true that applied psychopathology courses have in many programs taken the place of, or at least coexist alongside, personality theory courses, but academic instruction in psychopathology is usually limited to one course. We are reluctantly and often in the face of massive faculty resistance making our curricula a bit more clinically pertinent, but overall progress is slow.
Much curricular innovation has come from professional schools. In their early days, professional schools focused on the development of curricula that were more clinically focused and time limited than traditional doctoral education. Some of these innovations were adopted by traditional programs but many were not. Over time, the curricula of professional schools grew to resemble more closely those of traditional schools, with a few notable exceptions (more clinical intervention courses, an abbreviated research methods and statistics sequence, a research project rather than a dissertation).
Professional schools also placed an early emphasis on diversity—both in the recruitment of diverse students who were historically underrepresented in traditional programs and their focus on interventions for diverse populations. It is in this area that the professional schools achieved their greatest success and have had the most lasting and positive influence on the profession.
Their shortcomings are many. Professional schools lack the subsidies afforded to land-grant institutions or the endowments of established elite private universities. Tuition is often expensive and many students graduate with ruinous amounts of debt. Being entirely tuition dependent, professional schools must admit large class sizes in order to operate. An undergraduate psychology major is often not required, though some schools mandate "bridging" courses for nontraditional majors. Several professional schools, like the Argosy system, are for-profit, and tuition dollars (shamefully in my mind) support corporate investors and not enhanced education. For-profit institutions often engage in aggressive recruiting, leading to the admission of graduate students who may not be suitable for the profession. Although most professional schools are APA accredited and conform to the same standards as traditional programs, some are not. Such programs produce graduates with uncertain education, high levels of debt and limited career prospects.
Mean medical school debt in the United States approaches $200,000. Mean graduate psychology debt does not lag far behind, though the pay differential between the two professions is significant. Medical school consists of two years of basic sciences and two years of clinical instruction. Usually, a single, low-credit course in medical statistics (often focusing on how to read and analyze a five-part journal article) is the only exposure to applied research methods a medical student receives. Medical students who have found a calling in research often tack an additional year on to their education, during which time a PhD is earned. Although most medical students complete a premedical science curriculum, the percentage of nontraditional matriculants is growing and, like psychology, medicine is becoming a female-dominated profession. Clinical medical education has its drawbacks but is unquestionably the most influential form of healthcare training in the United States. It is high time that graduate psychology education learn from our medical colleagues. If medical students can learn the basic sciences that underlie their profession in two years, there is no reason that graduate psychology students cannot do the same.
At present, it is fair to say that professional schools are seeking a new identity. Accreditation has minimized the curricular differences with traditional programs. The once near-exclusive focus on diversity has been adopted wholesale by the profession. What should the new raison d'etre for professional schools be?
First, and perhaps most importantly, professional schools can ensure an adequate pipeline of appropriately trained clinicians entering the field. A recent Health Resources and Services Administration analysis of future psychologist needs estimated a potential shortage of almost 15,000 psychologists by 2030. Of high importance is the HRSA current and projected shortage of psychiatrists: 21,000 adult psychiatrists by 2030, with a current shortage of 18,000, not to mention shortages in child psychiatry. Professional schools have been the predominant educator of psychologists seeking education in order to prescribe. If the number of states allowing prescriptive authority is expanded, psychologists can easily supplement this critical shortage of psychiatric providers. This is a clear need professional schools can address. Further, the mental health delivery system is changing. Specialty mental health care is giving way to integrated care models with mental health services provided in primary care settings. Current graduate curricula are simply inadequate in preparing graduates to work in this environment. Professional schools have the flexibility to adopt focused curricula that will prepare the next generation of psychologists to work side by side other healthcare providers.
Argosy University, in spite of the acknowledged high quality of many of its graduates, has shown us what is wrong with the current professional school system. But rather than abandoning this model, we should work closely with credible professional programs to maximize their strengths and ensure an adequate, well-trained cohort of future psychologists.
Copyright © 2019 National Register of Health Service Psychologists. All Rights Reserved.