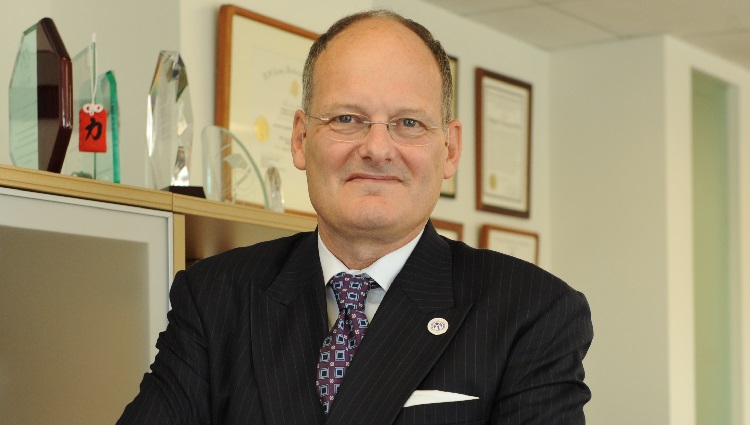 In my last column, I reminded readers of the pending implementation of the nationwide crisis hotline, 988. Because I think this will have significant ramifications for psychologists in independent practice, I'm devoting an additional column to addressing some issues around 988.
Recall that 988 is essentially a peer-counseling service. It is staffed by people who have received training in crisis intervention at a minimum, but there is no expectation that those who staff it will have more extensive training. It is also very important to remember that 988 doesn't function as a suicide hotline, per se, though operators will be able to address suicidal ideation in the context of crisis intervention. Find out more on the FCC website.
Each of us should discover what our jurisdiction is doing to address referral issues associated with 988 implementation. Unfortunately, only a few states have passed any legislation addressing adoption of 988. Fewer still have resourced this legislation. The National Academy for State Health Policy estimated in January of this year that only 15 states had passed any legislation pertaining to 988. Of these 15, only 4 states had designated funding to support these initiatives (Colorado, Minnesota, Oregon, and Virginia).
The recent RAND analysis, titled Preparedness Appears Low for Rollout of National 988 Mental Health Hotline, carefully details some of these issues. There remain substantial doubts as to whether the system can be implemented effectively on July 16. Among many problems identified by Rand, a lack of coordination with extant hotlines, leading to potential confusion and misdirection of critical calls, shortages of local resources, and insufficient numbers of counselors to meet needs of underrepresented groups may impede initial rollout efforts.
Even in the few instances where state law supports 988 efforts, states cannot mandate that mental health professions increase the available supply of appropriately trained providers. It is therefore incumbent on us to ensure that we are taking steps to do so.
Psychologists will also be familiar with the issues surrounding this expansion of screening, which we can call "screening and the error rate problem." It is predictable to the point of certainty that once we begin what is essentially a screening service for acuity, reporting of both true and false positives will increase. We see this in many physical disorders, and we are constantly readjusting screening algorithms to address the issues of false positives. With a physical condition, say prostate cancer, annual screening with PSA tests results in significantly increased risk of unnecessary surgical procedures and complications resulting from such procedures. The same is true for many other disorders for which widespread screening has been implemented—breast cancer for example. This by no means argues that we should abandon such screening but that we should view results of mass screening initiatives with circumspection, and follow positive initial results with careful, clinically based expert assessment.
In the case of suicide, our allowance for false positives is greater because of the dire outcomes associated with undetected suicidal ideation. The adverse consequences of misdiagnosis when suicidal ideation is concerned are higher than for almost any other physical or mental disorder, so it behooves us to ensure our sensitivity indices in suicide screening are higher.
Presuming we accept this argument, which I believe is necessary, the question then becomes who will address the consequences of more sensitive screening for suicidal ideation or behavior? Most crisis counselors, by definition, are not equipped to do so. But the supply of appropriately trained providers is already thinly stretched due to the current high demand for mental health services. What must we as a profession do to accept this?
First and foremost, we must understand that possessing a doctorate in psychology does not make an expert suicidologist. Clinical problems such as assessment of suicidal behavior are rarely addressed from a clinical perspective in the academic portion of training. While many students are exposed to suicide assessment and intervention techniques during their clinical training, such training is unsystematic and anything but standardized. I would venture to guess that most licensed psychologists would not call themselves experts in managing suicidal patients, although many will have some experience with it. This leads to very common mistakes being made. Perhaps the most common of these is a recommendation for inpatient care when a practitioner is convinced that the threat of suicidal behavior is confirmed. But the data indicate to us that inpatient intervention is not an effective intervention, and while it may prevent a gesture in the short term, it often has negative long-term consequences. Patients who believe that they run the risk of being institutionalized for reporting suicidal behavior are less likely to disclose such behavior in the future.
If you are a licensed psychologist in clinical practice and have not recently refreshed your skills in assessing and managing suicidal patients, I strongly recommend that you do so in the coming weeks. Find out from your state association what resources are available or discover what continuing education options exist. For example, at the National Register we partner with Dr. David Jobes and his CAMS-care suicide training platform. Dave and his colleagues have made their online training available to Registrants at a generous 20% discount. Visit this link to find out more and to enroll. Additionally, Dr. Jobes recently recorded an excellent webinar for the National Register, titled A Common Sense Approach to Clinical Suicidology and Risk Management, and it is freely available to members.
Trained health care psychologists can make a life-saving difference in managing patients with suicidal ideation or behavior. Evidence-based interventions are effective. If you haven't yet augmented your skills in this area, it is time to do so now.
Copyright © 2022 National Register of Health Service Psychologists. All Rights Reserved.
Read more articles like this or see examples below.