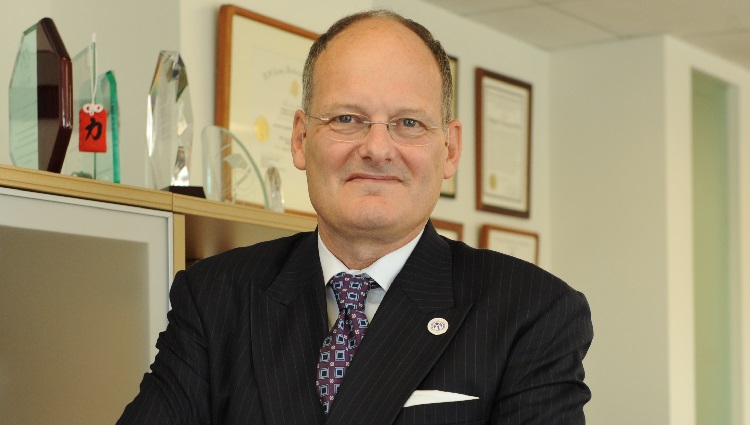 In June, a number of you were kind enough to complete a survey that the Register conducted alongside the Trust. Thank you! We've analyzed the data (our full report will be published in the summer issue of the Journal of Health Service Psychology) and I will take this opportunity to share key findings with you.
As you may recall, the Register and the Trust have conducted three surveys of psychologists' practices during the pandemic. The first was conducted at the very beginning of the crisis (late March-early April 2020), the second approximately 6 months later (September 2020), and the most recent survey a month ago. Although we asked many of the same questions during each survey, particularly about your adoption of telepsychology, we also attempted to gauge your attitudes towards practice as the pandemic unfolded. The results, while unsurprising, did provide insight into not only how you as psychologists responded to the crisis but how it affected your outlook.
Let's start with the easy stuff. First, we had a great response rate, with more than 2,700 Registrants and Trust policyholders participating, again making it the largest pandemic-related survey of psychologists we are aware of. We're fairly confident that your responses are reflective of the practitioner community as a whole. The majority of our respondents were in solo or group private practice, with those in institutional or agency practice representing around 20% of responses. Most of you were fully vaccinated (two doses of Pfizer or Moderna, or one of J&J) when you completed the survey. Only 3% of our respondents did not intend to become vaccinated. A lot of you, sadly, were directly affected by the pandemic. Most of you knew of someone who had gotten ill, and almost a third of our respondents knew of a family member, friend, or colleague who had died from COVID-19.
When we asked how many of you had switched to telepsychology, we found much the same result as we had in earlier surveys – a rapid and decisive switch to distance service provision. Fifty-five percent of you saw more than 90% of your caseload entirely via distance technology. The most commonly used platforms were Zoom and Doxy.me (about one-third each for these) followed by in-house solutions, such as the VA's proprietary telepsychology system. A few of you continued to use systems that may or may not be HIPAA compliant, such as FaceTime. A reminder here please – simply because a platform says it could be HIPAA compliant doesn't mean it is – it's up to you to get a Business Associate Agreement (BAA) from the internet provider to ensure you're HIPAA compliant.
Most of you indicated your intention to resume some in-person practice, though a number of you may stick entirely to telepsychology. It will be interesting to see how patients respond to this decision. Early in the pandemic, we asked you what your patients thought of telepsychology, and most of you responded that they were pretty ambivalent. That attitude has changed, with most of you now reporting that your patients accept telepsychology. Many patients have found it simply more convenient to be seen from the comfort of their home or office, even though a number of psychological services still cannot be provided distantly. For those of you who plan on returning to the office, you're planning on relying on a combination of patient and provider vaccines, social distancing, and sanitization protocols to ensure patient and provider safety.
Our respondents, not surprisingly, have seen an increase in the acuity of the patients/clients they see. The majority of you reported clients with higher levels of emotional distress than before, with 63% reporting an increase in chronic stress levels among patients. Alarmingly, almost 20% of respondents have seen an increase in patients reporting suicidal thinking or behavior as compared to pre-pandemic times.
Such increases may be responsible for the fact that the majority of respondents reported an increase in caseload. Over half of you reported such an increase, and of those reporting an increase, 60% reported the need to establish a waiting list. We contrast this number with a significant decline in caseload that we observed at the beginning of the pandemic.
Then things got a little more complicated. Although most of you plan on using telepsychology in the future, our respondents had a mixed view of how it affected them. Less than 10% of you reported that the growing use of telepsychology made you feel more optimistic about the future of your practice, and indeed half of you felt less optimistic about the future of your practice. Almost 20% of you reported that your clients/patients had trouble accessing the internet, pointing to the continued existence of a digital divide. And while most of you didn't find increasing regulations, documentation requirements, or regulatory complexity to be troublesome when using telepsychology, a substantial minority, around 40%, were concerned that telepsychology would remove traditional boundaries provided by an in-person office environment. We do not know how future developments will affect this. Right now, while several jurisdictions have passed temporary legislation enabling telehealth, only eight states have made these changes permanent. We also don't know how third-party payors are going to handle reimbursement in the future, or whether patients will decide that in-person care is more appealing. So we have a lot of unknowns, but for the time being, it sure looks like telepsychology is here to stay.
Copyright © 2021 National Register of Health Service Psychologists. All Rights Reserved.
Read more articles like this or see examples below.