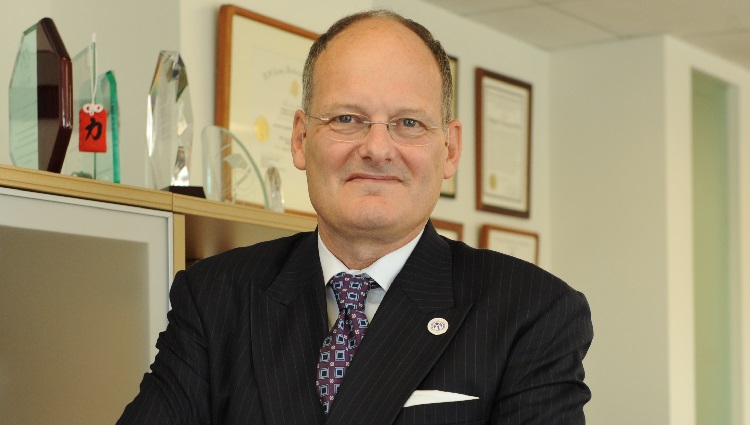 Over the past several months I have detailed (I hope convincingly) the profession's culpability in failing to anticipate the current mental health crisis. In this column I don't intend to pour more salt into our self-inflicted wounds. Instead I would like to once again not only increase awareness of where we went wrong (in the hopes of preventing future errors) but also suggest positive action strategies that can be adopted profession wide to increase the salience of health service psychology in mental health service delivery.
As I've recently written, the greatest challenge we face is to make doctoral education more efficient and affordable. In my role as CEO of the National Register, one of my duties is to examine the academic record of applicants for the Health Service Psychologist credential. Having done this for many years, it is resoundingly clear to me that innovation in doctoral psychology programs simply does not exist. In my mind this is the most urgent and most fundamental problem facing us. It must be addressed by a coalition of clinicians, educators, and accreditors. A healthcare profession cannot survive without adapting its curriculum to meet the needs of future practitioners, and we simply haven't done so. We have claimed a transition to competency-based education, but this is not reflected in current curricula. Sadly, our academic colleagues still embrace the error exposed so many years ago by the late Paul Meehl with his well-known "ceramics fallacy" (i.e., a good course in ceramics never hurt anybody).
Positive Action Strategies:
1) Recognize that the educational needs of researchers and those of clinicians are different. A one-size-fits-all approach has never worked and must be abandoned.
2) Acknowledge that the competencies addressed in competency-based education must fundamentally reflect the knowledge and skills required for the practice of health service psychology. Competencies that do not contribute to a solid grounding in science-based ethical practice are not essential for the profession.
3) A wholesale revision of the doctoral curriculum is the fulcrum on which other necessary changes pivot. This action will provide essential support to accomplish the vital tasks of widening the training pipeline and increasing socioeconomic diversity in the profession. Inefficient education is expensive and students can no longer tolerate the excessive debt loads that accompany graduate education in psychology. A more compressed curriculum means lower cost, which in turn will make graduate education more accessible to economically disadvantaged populations and will make the profession a more desirable choice in an era of declining enrollment in higher education.
4) On the clinical side of the ledger, we must expand the scope of practice of health service psychology. Access to mental health care for those with limited means continues to be a critical issue that the profession must address. It is obvious that consumers at any socioeconomic level have great difficulty in locating psychological and other mental health services. In for-profit networks, the financial disincentives to third-party payors of expanding mental health networks are clear (at least if you adopt the short-term fiscal attitude that rules commercial medicine in the US), but a recent study has found widespread "phantom" providers in state-run Medicaid programs as well. Zhu and colleagues published an analysis of mental health providers listed in coordinated care organizations participating in the Oregon Medicaid system. The results are predictably abysmal, with over 58% of providers in Medicaid directories not accepting Medicaid reimbursement. The number for mental health prescribers (e.g., psychiatrists and mental health nurse practitioners) was even worse, with almost 68% of this group not accepting Medicaid reimbursement. This is another sad example of professionals putting guild interests over those of the public.
Organized psychiatry has engaged in a desperate battle to keep the prescription pad away from psychologists in Oregon and across the nation. Twice in the past 15 years a bill has advanced through the Oregon legislature that would allow psychologists to prescribe. The last effort passed both houses with comfortable majorities but was vetoed by the governor on the last day of the legislative session. With that governor's term ending this cycle, Oregon psychologists have a chance of electing a governor who has in her past role in the Oregon Senate supported our bill. Such a move would be good for the profession and would provide another mechanism for making services more widely accessible by underserved populations. It is high time we as a profession did something about that.
Every major health care profession has undertaken the hard work of a wholesale examination of their curricula to make training more efficient and affordable. Nursing and allied health professions have perhaps been the most nimble in doing so, but even the monolithic structure of medical education has proven capable of change. In some instances, these changes have been little short of revolutionary. That is admittedly an unsettling prospect to face, and the enormity of the task cannot be understated. But for the sake of future health service psychologists and the patients they serve, it is a task we cannot shirk.
Copyright © 2022 National Register of Health Service Psychologists. All Rights Reserved.
Read more articles like this or see examples below.