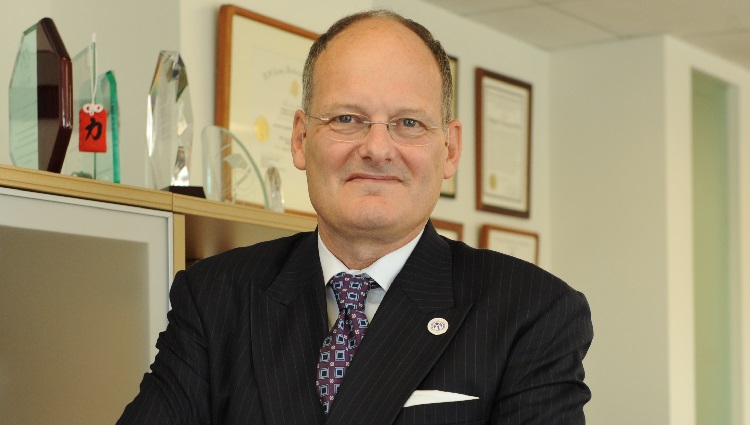 Over the past few months, I've been discussing the urgent need to reform the graduate psychology curriculum given the increasingly apparent fact that we are not training sufficient numbers of doctoral level health service psychologists to meet the demand. The increase in demand for mental health services that became apparent during the pandemic will not go away once the virus recedes. We are the victims of our own success in destigmatizing mental health treatment, but we have not sufficiently planned for the consequences of destigmatization.
The graduate curriculum must be radically reshaped to make it more clinically focused, less costly to complete, and dramatically more time efficient. I'll continue to provide you with examples of how we can shorten the length of time to obtain a clinical doctorate, but today I'd like to make a major announcement that will, I hope, make a start towards defraying the high cost of clinical doctoral education.
I am very pleased to announce that the National Register has established a scholarship to assist graduate students who are faced with the costs of moving from their doctoral program to an accredited predoctoral internship site. This year we are awarding forty $1,000 scholarships. Most of us can remember the tremendous financial challenge associated with moving, sometimes over great distances, from our doctoral program to our internship. This additional monetary outlay, coming after years of non-wage earning and often under a burden of student loans, was a true hardship. By offering a scholarship to students who are required to move to complete their predoctoral internship, we can make a modest but material difference in the cost of education.
We believe forty scholarships at $1,000 is a great start to this program, but we have bigger ambitions. Keep in mind that approximately 3,300 students will be placed into accredited internship sites this year, so we are able to assist only a fraction of these students. But it is my intention to continue this program and expand it as much as we can. To do this we will need your help and generosity. Ideally, as many of these 3,300 students who are required to relocate to their internship site would be funded. Let's pick a number and say that 2,500 students are going to physically relocate and have need for assistance. If 2,500 licensed psychologists gave $1,000 annually we could accommodate each of these students. I'll let you do the arithmetic, but it's pretty simple—if $1,000 is out of your reach, consider that if one-tenth (10,000) of licensed doctoral psychologists in the US and Canada gave $250 we could assist every graduate student at this critical juncture in their training.
Please do so. I've already pledged for this year and outyears. I can think of no better way of demonstrating our faith in the profession and our confidence in its future than to directly subsidize the cost of graduate education. Yes, much more needs to be done to make doctoral education more efficient and clinically focused. But this is a way to make an immediate and tangible difference.
Here's how you can assist: Our partners in this endeavor, the American Psychological Foundation, have set up a link where you can contribute. To ensure that your donation goes to the Internship Travel Scholarship, you must specify that, yes, the donation is "for a particular fund" and select "National Register of Health Service Psychologists – Internship Travel Scholarship" from the dropdown options for "Fund Type."  These contributions are tax-deductible charitable donations (of course, check with your accountant for details). Internship Match Day is next week (Match 2 will be in late March 2022). The application deadline for the scholarship is April 15th, and we will have disbursed the funds to the awardees by August 1st.
Here is where you can find out more about the scholarship.
I hope you'll join me in supporting the health service psychologists of tomorrow. They're worth it.
Copyright © 2022 National Register of Health Service Psychologists. All Rights Reserved.
Read more articles like this or see examples below.