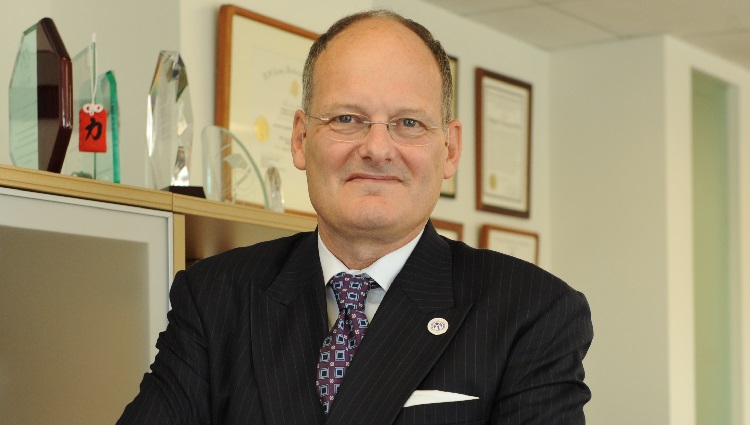 COVID-19 vaccinations have begun to roll out, however uncertainly, across the world. In the US, a growing number of those in targeted groups, including healthcare providers, have received both doses. New cases of COVID-19 seem to have peaked in the US in early January, and daily deaths from the virus, although still at levels not seen since the beginning of the pandemic, are showing at least a temporary decline. The data remain uncertain but it looks as if, at long last, we may be making slow progress. But to paraphrase Churchill, while this may be the end of the beginning, it is without question not the beginning of the end. Many months of vigilance and constant adaptation will be required before we can contemplate a more normal existence. Some of us, particularly in VAs and medical centers, have been continuing to provide in-person services. Others are, however cautiously, beginning to plan for a return to the office and resumption of in-person psychological services.
How do we prepare for a return to the office? Most psychologists who responded to our surveys during the last year indicated that as soon as they and their patients are vaccinated that they are looking forward to a resumption of in-office practice, though telepsychology will likely become a permanent feature of most practices. But we know that even with widespread vaccination, risks of viral transmission are still present. What we do not know are the legal risks that may accompany inadvertent infection in the office setting, particularly salient since it remains unknown if vaccinated individuals can transmit the virus. Will psychologists be liable for office-based viral transmission? It seems unlikely but the best assurance against this is to continue to maintain appropriate hygiene and social distancing protocols. If psychologists are employers, the EEOC has issued guidance on what can be required of employees. Barring legitimate health issues or sincerely held religious beliefs, employees can be mandated to be vaccinated, and the EEOC does not deem inquiring about COVID-19 status to be a violation of employee privacy. While EEOC regulations are being continually updated, employers should familiarize themselves with current guidance.
As the pandemic continues to unfold, we see yet again evidence of the long-term unsustainability of our healthcare system, and the difficulty in transforming it, as illustrated with the quiet death of an experiment, perhaps even a noble experiment, to change healthcare provision in the US. Three years ago, the corporate behemoths Amazon and JP Morgan Chase joined the investment fund Berkshire Hathaway to create a healthcare insurance plan that was 'free of the profit motive.' Headed for some time by the writer and surgeon Atul Gawande and eventually named "Haven," the plan envisioned provision of low-cost quality health care to the over 1.2 million employees of these firms as well as the provision of a national model that would take on for-profit insurers. But after months of relative quiet (and the departure of Dr. Gawande and other talents), Haven announced its closure. Online post-mortems were generally dismissive, noting that even companies with 1.2 million employees didn't have enough market share to leverage large-scale change. A Harvard Business Review analysis also noted what is likely the most salient factor—the perverse incentives that pay physicians to conduct more tests and hospitals to keep beds full, rather than focus on prevention and cost-avoidance.
In the end, the influence of the middlemen in health care was too great to overcome. When the largest corporations and the wealthiest Americans cannot provide a supply-side fix to health care, it is a signal that our desperately broken system must be wholly remade. As I have repeatedly noted, unless we pay attention to the social determinants of health, we will always be chasing our tail, in an ever-more costly circle that wastes not only our national treasure but the well-being of its citizenry. The pandemic has brutally illustrated the failings of our healthcare system. We are still far too reliant on a system that relies on employee healthcare plans as the portal to care, a precarious stance when so many lower-income jobs have been lost in the pandemic. Will an expansion of the Medicare program via Medicare Advantage , as is evidently being contemplated by the current administration, make a difference? Perhaps—and such initiatives should be closely watched—but again, unless we look at a fundamental restructuring of American healthcare delivery, we will be in the same predicament as before. Capitated healthcare models have been in existence for over 30 years, yet they are not the dominant model in the healthcare marketplace. There is a natural resistance to capitated models when the cost savings go to for-profit insurers. If savings instead go toward health-sustaining community initiatives, acceptance would be far more popular.  
As we have seen, the demand for elective surgery and other outpatient procedures has fallen drastically during the pandemic. Though I have argued previously that we should not anticipate an epidemic of mental health problems in its aftermath, its mental health consequences are real. But planners are evidently taking note of the increased attention to the mental health needs of the citizenry. Largely lost in the political furor that has characterized the past few months was the release by the Substance Abuse and Mental Health Administration of an extraordinary document that underscores what we have known for some time—that the rising need for mental health services is not met by the current workforce of psychologists, psychiatrists, social workers, and counselors. In order to provide sufficiently robust services to patients with substance abuse and other mental disorders, SAMHSA has projected an almost tenfold increase in the number of health service psychologists. These are numbers that have never been promoted by a government entity, to the best of my knowledge. The report, which is undated and does not include authorship, principally addresses unmet workforce need for dealing with seriously mentally ill and substance-abusing populations. Such reports are commonplace, and commonly ignored, but this one contains some astonishing figures. By the report's calculations, they there are currently 28,630 psychologists working in behavioral health settings.  This is probably a small underestimation, but is based on the Bureau of Labor Statistics Occupational Profile for 2019. Per SAMHSA's calculations, a net total of 295,302 behavioral health psychologists is required to meet the demand for integrated psychological and substance abuse services. Also, the report calls for an additional 104,167 'mid-level prescribers' (i.e., not medical doctors), which should include prescribing psychologists. Other professions are deemed to be similarly understaffed, with the report citing the need for 110,546 general psychiatrists, 96,614 social workers, and 1,436,228 counselors. Let's contrast these findings with those of a report from HHS's Health Research and Services Administration in 2019, which calculated that should unmet need for mental health services increase by 2030, an additional 14,300 psychologists would be required. Which of these wildly diverging estimates, both coming from the same Department of Health and Human Services, is correct? We really have no way of knowing.
What we do know is familiar to all of us:
Demand for psychological (and other health and mental health, including substance abuse) services is being artificially depressed by the pandemic.
Demand for substance abuse and mental health services has persistently been depressed by lack of access—either patients lack the monetary means to access services or services are not geographically available.
We have no way of knowing what future demand will be, but it is certain to be higher than at present.
Without immediate action by the academic and training community, it will be very difficult to meet increased demand requiring an additional 14,000 psychologists in the next 9 years, as estimated by the most conservative prediction noted above.
Without a fundamental restructuring of our educational system, there is no possible way that the psychology workforce can create an additional 295,000 psychologists, nor can medicine create another 110,000 general psychiatrists. Medical and psychological training models predicated on a span of 7 years to produce a generalist physician or psychologist are simply too inefficient. The infrastructure cost alone of ramping up traditional programs to accommodate such a massive influx of students would be unsupportable.
The only way to even partially meet such a substantial requirement (presuming that such estimates are in any way reliable) would be to enroll graduate students in an intensive, year-round academic curriculum of two to three years and couple this with a highly structured training experience. Such models have been proposed. Whether we are talking about 15,000 or 200,000 new psychology trainees, it's time to re-examine our time-honored but inefficient educational models.
Returning to the main theme of this column, if we do not, in all phases of education and all aspects of practice, address social determinants of health and simultaneously address the perverse incentives that escalate the cost of care, we will be unprepared for when the next national health emergency occurs. As it inevitably will.
Copyright © 2021 National Register of Health Service Psychologists. All Rights Reserved.
Read more articles like this or see examples below.