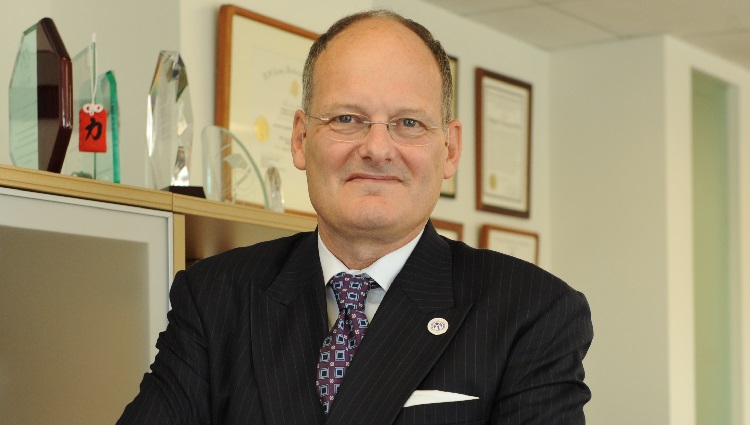 It's with mixed emotions that I take up my electronic quill to write all of you my farewell column. I've enjoyed writing these tremendously over the past years, and I hope that you've enjoyed reading them. I've tried to address issues that are of importance to health service psychologists, and I'm grateful to all of you who've taken the time to respond. Not all of you have agreed with my point of view, and some of you have let me know this in strong (and occasionally vehement) terms. This is reassuring. A healthy debate about who we are and what we represent is vital to the well-being of our beloved profession, and if my columns engendered such debate then the effort has been worthwhile.
As I've often said, it's hard to appreciate when we are living in a golden era. No artist of the Renaissance or scientist of the Enlightenment understood that they were living in an epoch-making time, they did what they did in the immediate context of their daily lives. None of us know what, if any, legacy we'll leave, or how history will judge us—if history even bothers to judge us at all.
But it is true that health service psychology is in the middle of a golden era. Our services have never been more appreciated than they are today. That the demand for our services continues to outstrip supply should be of concern to all of us. I will continue to press for a solution to the problem of the shortage of health service psychologists after I retire from the Register. I hope that you will join me in encouraging educators, regulators, and accreditors to make necessary changes that will make graduate education more affordable and accessible. If medicine can implement revolutionary changes in their core curriculum, then we can do the same. And it's high time we did! Our services are more necessary than ever.
As is my custom for the December column, I'll briefly review a few notable events of the past year. First off, I'd like to let you know that the Register's Board of Directors met this past weekend and elected a new slate of directors and officers. I would like to extend my gratitude to our outgoing Board members: Our Chair, Dr. Beth Rom-Rymer, Dr. Robyn Gobin, Dr. Terry Gock, and our public member Mr. Josh Henry. I welcome in our new Chair, Dr. Tiffany Brown, and newly elected members of the Board Dr. Tony Puente, Dr. Colleen Byrne, Dr. Ashley Bittle, and our new public member Mr. Mark Ishaug. Our continuing members are Drs. John Norcross, Mark Fleming, Peter Marcus, and public member Mr. Riley Berg. My continued thanks to those who were nominated to serve on the Board. Each year the nominations process becomes more competitive, a good measure of health for the organization. Although most were perforce not elected, I appreciate your ongoing willingness to serve the organization.
I'd also like to thank Dr. Kate Nooner, Managing Editor of the Journal of Health Service Psychology, for her work in making the journal a success. This year for the first time we achieved more than 20,000 downloads, which attests to the demand for the type of clinically focused articles we publish. Kate was assisted this year by our hard-working Associate Editors, Drs. Damion Grasso, Eva Woodward, Abbey Hughes, Kamini Krishnan, Melissa Santos, and recently appointed Dr. Tyson Pankey.
I am very pleased to report that our membership numbers have again increased. We have a great new roster of recently credentialed health service psychologists and graduate students. We are an ever-growing and vibrant community, representing health service psychologists in the US and Canada, a community of more than 15,000 members. We are honored to be of service to you and the profession and we could not do this without the ongoing efforts of our tireless staff. Our Chief Operating Officer, Andrew Boucher, is assisted by staffers Kim Haynes Preston, Laura Rhymes, Terry Bardagjy, Catherine Rothwell, Oni Jones, Emily Perrow, Porscher Charles, and Jennie Robinson. A small but mighty group that always strives to provide the highest quality clinical content and customer service. It has been a true joy to work with the staff of the Register over these past years, and I will miss them.
In my mind one of our most important accomplishments over the past year has been the launching of Psychology Connect, a provider-to-provider referral service that I am confident will assist health service psychologists find resources for their patients. Using Psychology Connect, psychologists can make or receive referrals anywhere in the country, for services including in-person, telepsychology, or PSYPACT. If you haven't yet signed up for this service, please click on the link above to do so. We're adding to our referral roster now, and hope to make the system live in January 2023.
I am confident that I leave the Register in the best of hands. On January 1 our Director of Strategic Partnerships, Dr. Daniel Elchert, will take my place as CEO of the National Register. Having worked with Daniel first as a consultant and then as a member of our professional staff, I have no doubt that he will provide the leadership we need to continue to serve you as the professional home for health service psychologists.
Copyright © 2022 National Register of Health Service Psychologists. All Rights Reserved.
Read more articles like this or see examples below.