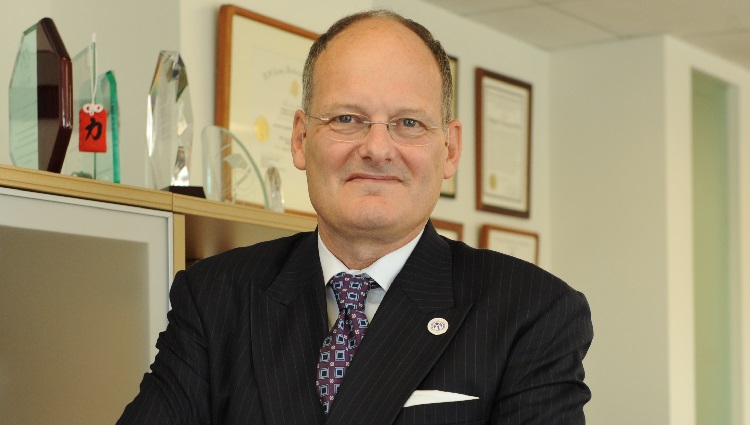 You have to admit that 2020 didn't get off on quite the right foot. We knew almost from the get-go that it was not likely to wind up as one of our favorite years, starting, as you will all recall, with bats. In Japanese and Chinese cultures, bats are a representation of luck and longevity, likely a nod to the vital ecological role they play. But their previously sterling reputation took something of a hit in January with speculation that they were the animal reservoir for a strange new virus, rumblings of which began circulating a few days into the year. But the decks were stacked against 2020 regardless. Worldwide, we had uncontrolled wildfires in Australia and the highest temperatures ever recorded in Antarctica were registered. The domestic mood, already soured, grew worse with increasing allegations of governmental corruption and malfeasance. Of course, we were well into the final stages of the presidential election campaign by then, and it turned out to be just as challenging and unpleasant as we all feared. (Let's hope that by the time you read this we are done with presidential elections at least until the 2024 campaigns get into full swing sometime around Valentine's Day. I, for one, can wait. Just pass the chocolates, please.)
Then of course came March and the national health emergency and the upending of our domestic and work lives. Fortunately, it looks like there will be at least three viable vaccines with FDA approval by the end of the calendar year, a real triumph for scientific innovation.
But in spite of the virus—or even because of it—there is some good news to close out the year. First, despite the all-encompassing changes the virus wrought, many of the things we most feared for our profession did not come to pass. Enrollments in psychology doctoral programs did not plummet. Training programs adapted to service provision and supervision in an online environment. Many psychologists experienced a drop off in patient load at the beginning of the pandemic but with the rapid shift to telepsychology, many, if not most, practices rebounded nicely. The profession had been discussing telepsychology in mostly abstract ways until the virus struck. We were then forced to move rapidly into a telepsychology environment, which happened relatively seamlessly. Awareness of the mental health consequences of the pandemic and the need for mental health services has grown as has our ability to provide such services in novel ways. We were not so much caught unprepared as we were forced to implement solutions that we have long talked about.
In other aspects of our society we've also seen benefit born from adversity. Increased awareness of the killing of unarmed Black people led to a major societal shift in our understanding of the consequences of institutional racism. I am hopeful that we will build on this movement and put a long-overdue end to the vestiges of Jim Crow that have perpetuated inequality for people of color in America.
The virus has ravaged our society but at the same time has strengthened our sense of solidarity and community. Fears about electoral malfeasance led to record levels of participation in the political process and possibly the most secure election in our nation's history.
Running a dues-dependent professional association during a national health emergency is not without challenges. Many psychologists have had occasion to re-evaluate their various affiliations in professional organizations over the past few months. I am so very grateful to our members for choosing to continue their association with us. Indeed, even in the midst of a pandemic, we had a record year in terms of new membership, a feat that I ascribe to not only the value you find in the Register but the customer service our staff have provided to you.
I'd like to take a moment to thank our staff for their outstanding performance during this difficult period. I am certain that any Registrant who called our office after March 15 had no idea that staff were working entirely remotely. Phones and emails were replied to speedily and all other office functions transitioned seamlessly to remote operations. For this I have to thank foremost our stalwart office manager, Amila Wallover, who continued to provide the same level of organizational ability and customer service that she's well known for. Terry Bardagjy managed our marketing services and marketing initiatives with her usual aplomb, and Catherine Rothwell provided flawless execution of the many webinars we offered you this year and kept our websites interesting and continually refreshed. Kim Haynes and Laura Rhymes performed with their usual impeccable style as our credentialing managers, allowing us to add a record number of new Registrants and Associates this past year. Chynere Best, who is now completing her dissertation through her doctoral program in developmental psychology at Howard University, delighted in tormenting you with challenging CE questions for our journal articles, and Caitlin Gilchrist, now completing the clinical portion of her Master's in Counseling at George Washington University, helped in webinar registration and member services. Our professional consultants, Daniel Elchert and Samuel Lustgarten, continued to provide you with up-to-date information via our series of professional podcasts.
Our Chief Operating Officer, Andrew Boucher, expertly steered us through COVID shoals this year, managing our budget and the complexities of remote working situations without missing a beat. And of course the Managing Editor of the Journal of Health Service Psychology, Gary VandenBos, has mentored many authors in the unique expository style that readers of JHSP find so valuable and has identified many webinar presenters for us.
Our extraordinarily dedicated institutional partners provided additional value to all Registrants and Associates, and I'd like to give a huge shout out to all of them. Jana Martin of The Trust has collaborated with us on many projects and informative webinars over the past year. Mary Alvord, Founder and Director of Resilience Across Borders, provided thousands of Registrants with invaluable telepsychology trainings just as practitioners were forced to drastically modify their service delivery models in March and April. Mary continues to provide superb training via the Alvord Baker & Associates Training Institute program on Cognitive Behavioral Therapy with children and adolescents, and has graciously offered Registrants a discount on this certificate program. Neftali Serrano and the Collaborative Family Healthcare Association extend psychological expertise into primary care. This year we were able to offer eight complimentary registrations for CFHA thanks to our ongoing partnership with Nef and his team. Under Nef's leadership, CFHA has expanded its trainings and is attracting an ever more diverse group of practitioners. Another important partner is David Jobes and the Collaborative Assessment and Management of Suicide project, or CAMS-care. Dave and his former students Josephine Au, Samantha Chalker, and Blaire Ehret presented our first National Register Associate Certificate Program in working with suicidal patients. What a way to begin this initiative aimed at enriching the clinical capabilities of psychology doctoral students embarking on their first training experiences. Training programs like this will be back in 2021 with presentations on managing psychosis and personality disorders.
I'm grateful to our Board of Directors for its steady leadership of the association over the past year. This year we say goodbye to two valued board members. Sarah Shelton will be stepping down as our Chair, and June Ching, our current Treasurer will also be rolling off. I can't thank them enough for all of the work they've done to ensure we're on track for a bright future.
Finally, a huge shout-out to our commercial partners who have done much to provide enhanced services for members of the Register. We just finalized a content sharing agreement with BurnAlong, Inc., to provide a platform for our Registrants to provide direct psychological advice to the public via short videos. Early in 2021 we'll be offering to you an enhanced job board, with nationwide listings of particular interest to our graduate students and ECPs. We formed a partnership with Doxy.me, which many of you use to provide telepsychology services. Registrants will now receive a 10% discount on new and renewed Doxy.me subscriptions.
Lastly, a request. If you use Amazon to do at least some of your holiday shopping, please choose to support the National Register of Health Service Psychologists and the AmazonSmile charitable program will donate a percent of all eligible purchases to National Register. It's not much, but every little bit helps! Our donate page has additional information.
Have a happy and safe holiday season, however you observe it. And come December 31, let's bid farewell to this exceptionally awful year, and look forward to 2021 with hope and renewed dedication to our loved ones, our profession, and those we serve.
Copyright © 2020 National Register of Health Service Psychologists. All Rights Reserved.