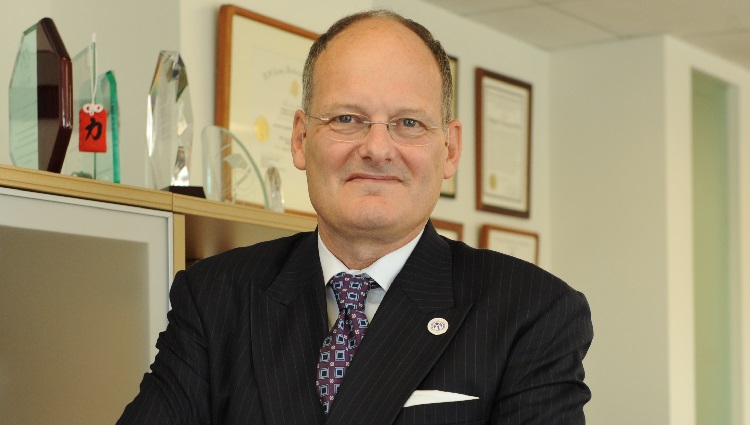 All best wishes of the season to our Registrants, graduate students, and professional friends. I hope that in the spirit of self-care you are able to take a few days away from the stress of work to focus on family, friends, and yourselves. Whether you celebrate Hanukkah, Christmas, Yule, or nothing at all, take some time to relax and refresh. After all, the evidence tells us that sometimes doing nothing at all can be the most important thing you do. Perhaps you'll consider turning off your email for a few days. If you do, and this is the last email you get before going on an e-vacation, I'd better make it worth your while!
It was definitely a worthwhile year here at the Register. We have worked very hard to make the Register the professional home for health service psychologists, and our efforts are paying off. I am extremely happy to report that 2017–2018 and 2018–2019 were our best membership years since the 1990s, and 2019–2020 has started off even stronger. As someone who has been credentialed by the Register since the early 1990s and was a member of the Board during some difficult times in the 2000s, this growth is extremely gratifying. Our growth ensures that we will be able to continually expand the services we provide to our community of psychologists and graduate students.
Before I enumerate some of the accomplishments the Register has achieved during the past year, I'd like to acknowledge those who make it all happen—our tremendous staff. Andrew Boucher, our Associate Director, nicely balances the operations of the organization with a growing family at home. When most of you contact the office, you likely speak to Amila Wallover, our excellent office manager who is renowned for her customer service. Our credentialing functions are the heart of the Register's operations, and as always are managed by long-time staffers Kim Haynes Preston (licensed psychologists) and Laura Rhymes (graduate students). Catherine Rothwell directs our web and other electronic operations and is the prime mover behind our recent relaunches of the Register's main website, NationalRegister.org, and of our referral website, FindaPsychologist.org. If you haven't updated your profile as Catherine has reminded you, I urge you to do this soon because we continue to see an increasing number of visits by individuals seeking the services of doctoral-level psychologists.
Terry Bardagjy manages our continuing education, marketing, and outreach functions—increasing our visibility and supporting state psychological associations and other professional groups by arranging sponsorship of workshops or conventions and by promoting educational opportunities. Our newest staffer, Shahana Lal, brings energy and social media savvy to our marketing team. Our graduate student staff, Caitlin Gilchrist and Chynere Best, provide all-around assistance and bring the essential graduate student perspective to what we do. And finally, we have the incomparable Gary VandenBos, managing editor of the Journal of Health Service Psychology, which as you know will be published online by Springer Nature beginning in January and available in electronic form to libraries worldwide in the Springer Health and Clinical Science package. Quite simply, the Register would not exist without the collective efforts of our staff, and we would not be a growth organization without their vision and initiative.
There are so many things to be proud of this year I'm going to have a hard time remembering them all. I'll start off with the inaugural National Practice Conference, held at the Intercontinental Hotel on the wharf in downtown DC. With our wonderful institutional partner and conference co-sponsor, The Trust and their superb CEO Dr. Jana Martin, we were able to put on a two-day conference highlighting the philosophy behind our educational efforts: to enhance complex clinical decision-making and risk management skills. Our conference was so successful that by the end of the two days Jana and I had already agreed to continue the conference next year, and the post-conference reviews provided clear validation of this decision with over 95% of surveyed attendees reporting a positive or very positive experience. So please mark your calendars for NPC 2020, to be held again at the Intercontinental on November 4–7 next year. We're expanding the conference by adding two pre-conference workshops, again aimed at providing you with the most up-to-date risk management and clinical information.
Over the past year we also completely revised our web presence on NationalRegister.org and FindaPsychologist.org, and we are currently revising our continuing education website. Shortly after the new year we'll be rolling out an upgrade to CE.NationalRegister.org, with enhanced search and storage capability. I would remind Registrants to take advantage of the CE banking function on the website—a very handy way to electronically store and tabulate all of your CE certificates. It is a real challenge to present the large amount of information we need to convey through each of our websites in an efficient manner, but the staff have done an excellent job in constructing a user experience that is pleasing for our professional members, affiliates, and consumers in need of services.
In addition to website revisions, we've added original podcasts to our online content. These podcasts feature our moderator Dr. Daniel Elchert, newly licensed in the state of Virginia, and cover a range of clinical and consumer topics. Please let us know your experiences with these sites and pass on any thoughts for improvement.
In 2019 we inaugurated our doctoral student award and significantly enhanced the Judy E. Hall Early Career Psychologist award. Each of these awards now carries a stipend of $10,000. I was amazed at the quality of the applications we received, and we think that this is a very direct way of positively influencing the careers of future generations of psychologists. We also announced that we are expanding the Register's most prestigious award, the Alfred E. Wellner award, from one award annually to two. In the past, Registrants with academic careers have tended to be successful applicants for the Wellner award because it is easier for an academic to measure their contributions via publications, grants, and other achievements than it is for the practicing clinician. We recognized this disparity and will this year offer the Wellner Award for Clinical Excellence.
This year we launched the National Register Practice Academy. Practitioners who join the academy are eligible to receive our educational offerings, including webinars and the Journal of Health Service Psychology, as well as the hundreds of associated CE exams we offer through CE.NationalRegister.org. Although members of the Practice Academy will not be able to use our primary source verification and credentials reporting functions, this will provide a way to receive the Register's high-quality clinical content.
Also in 2019, the Register joined the Council for Higher Education Accreditation's International Quality Group (CIQG). Affiliation with CHEA will assist us in furthering our work in credentials review of international graduates in psychology. We provide these reviews for a number of licensing boards, and it is helpful to keep watch over international standards as they develop.
Thanks to our academic colleagues and clinical trainers for steadily referring your students to the Register—this is the most reliable pipeline into Registrant status that we have. In the new year, with the assistance of Dr. Erica Carr, our liaison from the Committee on Early Career Psychologists, we will embark on a new initiative to expand the services we provide to graduate students and early career psychologists. We have engaged as a consultant to our graduate students and early career psychologists Dr. Sam Lustgarten, recently appointed to the faculty in the Department of Psychology at University of Wisconsin, Madison. Sam brings his immediate past experience as a graduate student to assist students and ECPs in navigating the challenging waters of licensure and starting a professional career. As always, we would welcome your input as we proceed.
A word of thanks to our Board of Directors for their assistance in steering the organization: Sarah Shelton (Chair), Josh Henry (public representative and Vice Chair), June Ching (treasurer), Erica Wise (outgoing secretary), and board members Robyn Gobin, Terry Gock, Patricia Logan (outgoing), Ron Manderscheid (public representative), and Beth Rom-Rymer.
As the Register's enrollment of health service psychologists and graduate students continues to expand, we will try to keep pace with your needs by adding more and more continuing education opportunities, professional services, and organizational support. As I said earlier, our goal is to fill a need in national psychology by becoming the professional home for health service psychologists. We recognize that most practicing psychologists are health service psychologists, and the needs of these clinicians are often unaddressed. We hope you agree and we look forward to growing with you throughout 2020 and beyond.
Season's Greetings!
Very truly yours,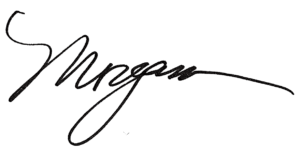 Copyright © 2019 National Register of Health Service Psychologists. All Rights Reserved.