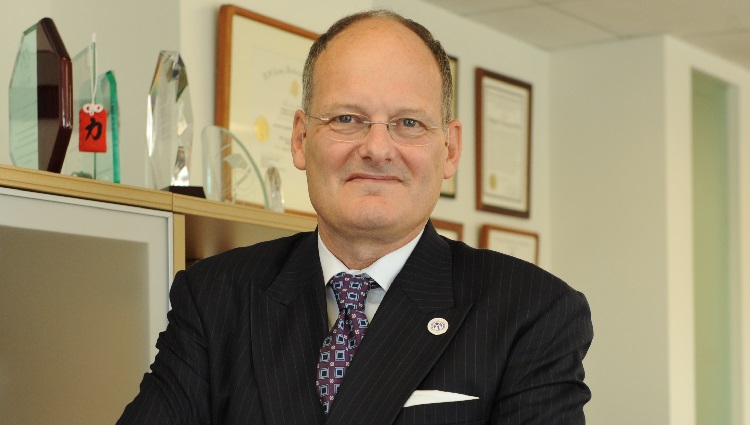 Best holiday wishes to our 10,000 Registrants and 3,500 Trainee Registrants, and other colleagues and friends. As is customary in my December message, I would like to update you on our activities over the last 12 months and our plans for the coming year, as well as provide a flavor of our staff's involvement in all Register products and services.
I am very happy to report that in 2018 we had our best membership year in more than two decades. We are a growth organization in psychology, a rarity these days in dues-driven professional associations. One of the primary reasons for our growth is our incredible referral network—almost half of our new members are encouraged to apply by a current member, which has created a very strong early career and graduate student pipeline. My sincere thanks to all of you for your continuing support of the Register and its mission!
Another reason for our growth is the synergistic relationships we've cultivated with other organizations. In early 2018 we signed a partnership agreement with the Trust, the leading malpractice insurer in psychology. As many of you know, we've worked with the Trust on several very successful joint webinars, and we are just getting started in our collaboration—more on that in a couple of months. We've also continued our very fruitful working relationships with the Collaborative Family Healthcare Association, headed up by longtime Registrant Neftali Serrano, the Mental Health Liaison Group, Hogrefe Publishing, and many others.
While the Health Service Psychologist credential remains the premiere benefit of membership in the Register, we worked hard to expand our benefits package to Registrants and students. Perhaps our most notable achievement in 2018 was becoming a go-to resource for clinical content.
Our flagship product in this area is the Journal of Health Service Psychology. The purely clinical focus of articles in the journal has been immensely popular with Registrants and others, and the comments we receive on each issue have been overwhelmingly positive. I am most grateful to our Managing Editor, Dr. Gary VandenBos, Production Editor, Catherine Rothwell, and the entire editorial team for their vision and meticulous work in putting each issue together. It is an incredible effort, but we now distribute over 15,000 copies of each issue—all as a benefit of membership to you. Each article comes with a continuing education exam, and our staffers Chynere Best and Terry Bardagjy work hard to ensure that these are presented in a timely fashion. In 2019, we will increase the number of annual issues to four, and at the same time we are looking at an electronic distribution option for the journal. I hope to have some news for you on this front in the very near future.
To complement the journal, each month we offer a clinically focused webinar on current topics in the field—from risk management to treatment of specific disorders such as sleep disorders, suicidal ideation, or assisting immigrants. These have been an incredibly popular benefit, with attendance averaging around 500 and going all the way up to 2,200 for a risk management workshop we co-presented with our partners at the Trust. I attribute the reaction to the webinar series not only to the excellence of our speakers but the production values of the webinars. Catherine Rothwell, Terry Bardagjy, and Amila Weerasingha take infinite pains to ensure that each webinar runs smoothly, from the promotion and registration to the production of the event to the associated CE credits. We will be offering at least 10 clinical webinars in 2019, so we'll look forward to seeing you online.
Finally, as approximately 2,000 of you also know, our very active HSP-Community listserv can be a very valuable resource for peer-to-peer consultation on a variety of clinical topics. If you are interested in signing up, you can do so through our website.
In 2018, we also continued to evolve our web presence, most notably launching the new NationalRegister.org. Our staff worked diligently with our developers to design a super new site that is well-organized, easy to use, and mobile friendly. Now we have moved on to revamping the FindaPsychologist.org site, which we plan to launch Spring/Summer 2019.
We pride ourselves on member services—and I hope that whether you reach out to us in person, on the phone, or via email that you get a speedy and helpful response. You are likely to have spoken with Amila Weerasingha, who expertly fields all calls as they come in, Anna Cannady, who will reach out to you with matters pertaining to your Registrant status and renewal, and Erin Banda, who also helps with credentialing matters. All are superb and I often receive follow-up compliments from Registrants who have appreciated their prompt and professional service.
Although our benefits package is expanding, credentialing remains the heart of the National Register. Almost all Registrants have at one time interacted with our two credentialing specialists, Kimberly Haynes Preston and Laura Rhymes. Kim works mainly with licensed psychologist applicants, Laura with our graduate students. Particularly for those graduate students in the credentialing pipeline, you will be pleased to know that we have recently updated our online application, which we hope will speed up the process of seeking the National Register Health Service Psychologist credential.
Of course, no list of kudos would be complete without a shout out to our superb Associate Director, Andrew Boucher, who runs the day-to-day operations of the organization flawlessly. Many of you have interacted with Andrew over the years and will join me in extending thanks for his high standards and dedication to the organization.
My thanks to our Board of Directors for their continued oversight of the organization. I am pleased to announce that Dr. Sarah Shelton was elected by her peers on the board as incoming Chair, she will assume that role in January 2019. We had the most ever nominations for our open psychologist member positions (over 70!), which I believe is a testament to the increased visibility of the Register, so our recent board election was a hotly contested one. I thank all Registrants and public member applicants who took the time to apply. Please welcome to the board newly elected psychologist members Drs. Beth Rom-Rymer, Terry Gock, and Robyn Gobin. Josh Henry, JD was re-elected to fill one of our two public representative positions. We bade farewell to outgoing board members Ray Folen, Michael LeBlond, and Molly Clark.
And finally, of course, manifold thanks to you: our Registrants and Trainee Registrants. You are who we serve and you are the psychologists and graduate students who maintain the high standards of the Health Service Psychologist credential, and I am profoundly grateful for your allegiance. I look forward to serving you in the coming year. As always, the staff and I stand by to take your questions, comments, and suggestions for improvement, so please do not hesitate to reach out.
I wish you all the happiest of holiday seasons and a wonderful New Year.
Very truly yours,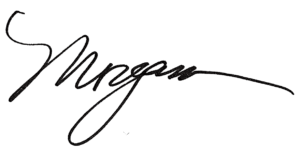 Copyright © 2018 National Register of Health Service Psychologists. All Rights Reserved.