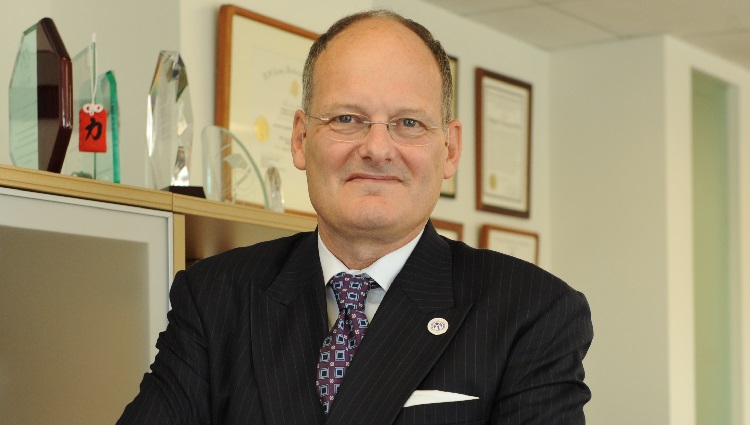 Once more I ask us as a profession to address the issue of mass shootings in America. I make this plea to you not as the Executive Officer of the National Register or a Fellow of the American Psychological Association but as a colleague. I ask you to bring your professional knowledge and influence to bear in the discussion to enact sensible legislation to limit access to assault weapons and high-capacity magazines.
As I have done in the past, I begin my plea to you by acknowledging that I am a registered firearms owner and retired military officer. I have no animus against those who wish to possess firearms and use them legally. My plea is simple—that you join me in using our professional knowledge to attempt to influence the passage of laws banning assault weapons and high-capacity magazines and to insist on legislation enabling universal background checks.
As a healthcare provider and former military officer, let me once again be unequivocal. Assault weapons and high-capacity magazines have no role in reasonable discussions about firearms regulations. Their single purpose—to kill other humans—by definition restricts their use to those who we as a society have delegated to protect our safety and sovereignty: members of law enforcement and of the military. Ironically, as we all know, the controls imposed on the issuance and use of firearms in law enforcement and the military are far more stringent than those that apply to the ordinary civilian seeking to purchase an assault weapon. We see the ramifications of this with increasing frequency in our society. Episodes of mass gun violence, while still exceptional, are becoming more common. Our responses must in turn become more forceful and more common.
Here is what I am asking you to do:
As professionals, work with your colleagues, local, state, and national psychological organizations, and with individuals of other mental health professions to spread these messages. As citizens, contact your state and national legislative representatives with the same messages:
Blaming mass shootings on mental illness is scientifically unfounded and stigmatizing, as APA President Rosie Phillips Davis stated last week. The data are absolutely clear that the major firearms risk to mentally ill people is not harm to others but harm to self. Most suicides occur via the use of handguns, not long guns.
Mental health screening as a deterrent to mass gun violence is not evidence based. Such "Red Flag" proposals may have some limited efficacy in preventing suicide and certain domestic violence. Psychologists can and do save lives by notifying law enforcement and potential victims of gun violence when they are aware of threats made against self or others. I suspect it is a rare clinician indeed who has not at least once in their career had to intervene to prevent a suicidal patient from taking their life via use of a firearm. Many of us have also intervened to keep families or romantic partners safe when they have been made aware of threats of gun violence against them. As the American College of Physicians' statement referenced below notes, extreme risk protection laws may have some efficacy in protecting potential victims, but again these can be utilized only in the context of a known threat. Absent clear evidence of intent, psychologists and other mental health professionals do not have the ability to predict future episodes of mass violence. Prospective mental health screening for such propensities, as has been suggested by some, is not a viable solution. Equally, engaging in debates about the sanity of mass shooters is nonproductive. While it can be reasonably argued that actions to take multiple lives (either targeted or random) represent a form of mental illness, it can equally be argued that mass shootings show evidence of planfulness, foresight, and deliberation. What cannot be argued is that we do not have the professional ability to predict actions of mass violence. Thus, calls for mental health screenings as a component of gun control represent nothing more than a distraction.
Exposure to violent content in video games, films, and other media is not a predictor of gun violence. While as parents, educators, and responsible members of society we have a right to be concerned about exposing children to violent content, we cannot conflate that concern with inaccurate claims of linkages between violent content and mass murder. The issue is not access to violent media content, it is access to assault weapons with high-capacity magazines.
"Gag Laws" are cynical efforts to restrict the freedom of psychologists and other health care providers to serve their patients. Such gag laws seek to criminalize the discussion of gun ownership between providers and patients. While these laws have been aimed at physicians, psychologists and other healthcare providers should stand with physicians in opposing them. A gag law introduced in Florida was overturned on appeal in 2017 as violating physicians' first amendment rights, but similar, albeit much weaker laws, exist in Montana, Missouri, and Minnesota.
We must support legislation reducing the lethality associated with untrammeled access to assault weapons. We can do so by following the example of other courageous healthcare professions. The American College of Physicians (ACP) has been eloquent in their support of such legislation, and released another update following the outrages in El Paso and Dayton. It is compelling reading. In response to criticism from the National Rifle Association in 2018, the ACP, speaking as those who are the principal lifesavers after gun violence, rightfully asserted that responsible gun legislation was indeed "in their lane." As psychologists we are often called upon to address the psychological wounds—enduring, if not fatal—that follow gun violence. It is "in our lane" to work with other healthcare groups to influence the legislative and policy process. I quote from the ACP policy statement:
While mass shootings account for a small proportion of the nearly 109 firearm-related deaths that occur daily in the United States . . . the escalating frequency of mass shootings and their toll on individuals, families, communities, and society make them a hot spot in this public health crisis. Mass shootings create a sense of vulnerability for everyone, that nowhere—no place of worship, no school, no store, no home, no public gathering place, no place of employment—is safe from becoming the venue of a mass shooting. Mass shootings have mental health consequences not only for victims, but for all in affected communities, including emergency responders. Studies also show that mass shootings are associated with increased fear and decreased perceptions of safety in indirectly exposed populations. Preventing the toll of mass firearm violence on the well-being of people in U.S. cities and towns demands the full resources of our health care community and our governments.
Restricting the possession of assault weapons and high-capacity magazines will not end gun violence. Solutions are multifactorial and inevitably incomplete. Most gun violence as we have said is directed against the self, not others. Not all mass shooters have employed assault weapons. Gun violence is endemic, but we must start somewhere. Numerous well-thought-out proposals to limit the effects of gun violence exist, including those of the Johns Hopkins Center for Gun Policy and Research. Similar proposals address issues such as reducing accidental gun deaths in the home by using safer gun storage, the Veteran's Administration's efforts to enhance safety by providing free gun locks, or licensure for firearms ownership, including fingerprinting and enhanced training for gun purchasers, particularly for younger gun purchasers. All of these notions have merit and are worthy of debate. But a focus on banning the ownership of assault weapons and high-capacity magazines will have a more immediate effect on the issue at hand: the reduction of future incidents of mass gun violence. As psychologists, concerned citizens, and compassionate human beings, I urge you to act.
Copyright © 2019 National Register of Health Service Psychologists. All Rights Reserved.