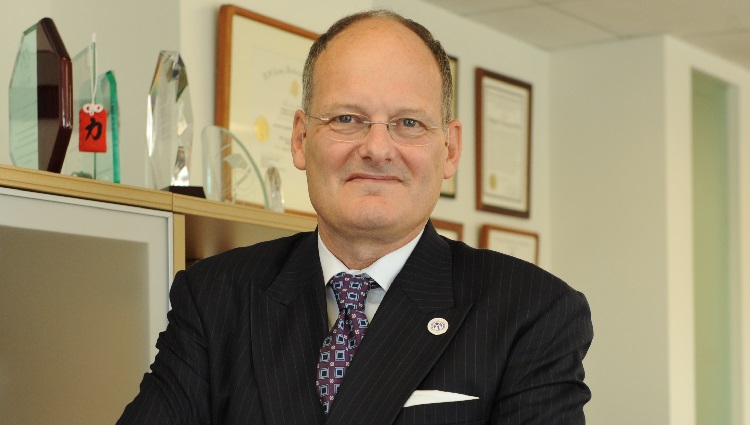 We acknowledge the profound influence that the coronavirus has had on our society and our profession. Just as most practitioners have gone to an online platform to provide patient services, the National Register has shifted our business purely to teleworking. We have found in consequence that our workloads have increased. The absence of the rhythm of office life has led to work creeping into times once devoted to family and relaxation. None of us can predict when we will return to 'normal', nor can we predict what behavioral patterns will persist once shelter-in-place edicts end. What we can predict is that this shift in work/life balance will have negative repercussions on individuals and families unless we impose limits on the amount of our days that we devote to our professions. The concept of the "weekend" is a relatively recent development in industrialized societies; the five and one-half day workweek standard remains in living memory for many of us. We must ensure that the personal and societal benefits of the weekend are not a casualty of the current situation. Management studies teach us the reality that more time spent at work does not result in greater productivity. It's necessary that we remind our patients the fundamentals of self-care and work/life balance in this novel situation. It's essential that we do so for ourselves.
Although the history has become all too familiar, it is important to emphasize the speed at which these changes have engulfed us. In December, 2019, healthcare workers in Wuhan, China, noted the emergence of a new pneumonia that bore close resemblance to symptoms of Severe Acute Respiratory Syndrome (SARS), a viral illness that had become a regionally limited epidemic approximately 15 years earlier. On December 31, 2019, the government of China notified the World Health Organization (WHO) of the emergence of this disease Within two weeks, WHO virologists had identified the causal agent as a novel coronavirus. On January 31, WHO declared a public health emergency of international concern. In the United States, such a declaration was not made for another 6 weeks. As I write this, there are now over 1.8 million cases of COVID-19 worldwide, with over 113,000 deaths. Almost 25% of these cases are in the United States, which accounts for nearly one-fifth of the deaths reported worldwide.
Approximately two weeks into the active phase of the US response to the crisis and 6 days after the Secretary of Health and Human Services declared a public health emergency in the US, the National Register and the Trust partnered to distribute a rapid-response survey to members of each organization. Over 3000 responses were received for a response rate of 13.6%, acceptable for a rapid response survey of this nature. We found that the majority of practitioners we surveyed had rapidly transitioned to service delivery via telehealth, even though most of them had not used this technology in the past, and most were using a videoconferencing system, as opposed to text-based communication such as chat. Prior to the coronavirus crisis, only 29% of respondents reported using any form of telepsychology, but after the crisis that 83% reported using this medium almost exclusively. The vast majority of the subset not using telepsychology media yet at the time of the survey (73%) reported their intention to do so in the near future.
Respondents by and large felt confident in their ability to use telepsychology platforms, although we suspect that few of them have undergone specialized training in using such methods. We did not query as to whether our respondents had obtained Business Associates Agreements (BAA) for the telepsychology service they employed, but most used a recognized service that offers such an agreement, like Doxy.Me and Zoom. The existence of a BAA is only one component of ensuring secure, confidential transmissions, and even if a BAA exists, it remains incumbent on the psychologist to ensure that the patient is aware of risks to privacy and confidentiality and counsel them accordingly. Special informed consent must be obtained to provide telepsychology services, even from patients with whom a face-to-face therapeutic relationship has already been established. Conducting distance technology with patients who reside in other jurisdictions is fraught with legal and risk management concerns, not the least of which is the establishment of emergency plans for a patient who may be thousands of miles away from the provider. We do not know the extent to which these considerations were examined before our respondents adopted distance service methods.
It was also unclear to us whether the patients of our respondents viewed telepsychological services in a positive light. Eighty-six percent of our respondents reported that as many as half of their patients did not like receiving telepsychology services (we did not survey patients themselves).
The long-term ramifications of the shift to telepsychology cannot be known at present. We are not able to predict the extent to which telepsychology becomes a part of our professional repertoire. We have demonstrated that the technology exists and can be deployed in support of patient care, but this is not a new finding. We have encountered some of the limitations, such as the difficulty in performing new patient intakes or conducting psychological testing when many assessment instruments remain un-normed for anything other than in-person administration. What remains to be seen is the extent to which patients and providers are willing to substitute distance service provision for face-to-face treatment. Our findings suggested that patients' embrace of distance technology may be less enthusiastic than those of practitioners. We also found that many practitioners did not anticipate continuing to use telepsychology once physical distancing measures are removed. Telepsychology has established itself as a technology of convenience. The future will determine whether it becomes a wholesale substitute for in-person assessment. This depends, of course, not only on the attitudes of providers and patients but the response of regulators and insurors. At this point in time, only a minority of states have removed barriers to out of state practice. Those that have allowed out of state practice have done so on a temporary basis only, just as the federal government has suspended enforcement of HIPAA violations on a temporary basis only.
Finally, our survey found something that is likely familiar to many of you – 60 % of our respondents had experienced a decline in caseload. Thirty-four percent found that their caseloads had remained the same, and only 6% reported an increase in caseload. Obviously this is of extremely grave concern to those in private or small group independent practice, but it also affects those in institutional settings whose salaries may be determined by measures such as the production of Relative Value Units.
We are as a profession called upon to respond forcefully in unusual times. As an organization devoted to representing the needs of health service psychologists, the National Register has moved rapidly to provide numerous resources for practitioners transitioning to alternative service models: see our full resources links and upcoming webinars. We will continue to augment these resources in the coming weeks.
As we noted in the analysis of our survey of psychological practices, our profession has been fundamentally shaped by major national crises. The first two world wars played a critical role in the development of psychological science and practice, and brought the need for effective psychological intervention to the attention of policy makers and the public. Other conflicts, such as Vietnam and the current conflicts in Afghanistan and Iraq have further amplified the role of mental health in resolving combat-related psychological injuries but also in shaping the public response to mental illness. It is too early to determine if enduring changes to our practice and profession will result from the coronavirus emergency. But large scale societal crises have resulted in such changes in the past, and it is not unreasonable to believe that we must be prepared to deal with similar, if unknown, consequences of the crisis affecting us today.
Copyright © 2020 National Register of Health Service Psychologists. All Rights Reserved.