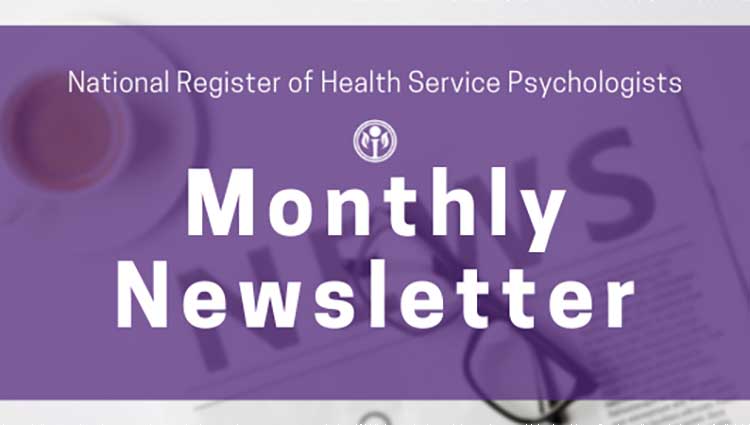 THIS NEWSLETTER FEATURES
FROM THE CEO'S DESK
As One Door Closes…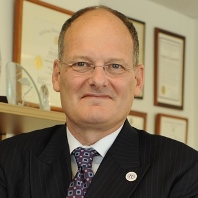 It's with mixed emotions that I take up my electronic quill to write all of you my farewell column. I've enjoyed writing these tremendously over the past years, and I hope that you've enjoyed reading them. I've tried to address issues that are of importance to health service psychologists, and I'm grateful to all of you who've taken the time to respond.  Not all of you have agreed with my point of view, and some of you have let me know this in strong (and occasionally vehement) terms. This is reassuring. A healthy debate about who we are and what we represent is vital to the well-being of our beloved profession, and if my columns engendered such debate then the effort has been worthwhile.
NATIONAL REGISTER UPDATES & ANNOUNCEMENTS
National Register Internship Travel Scholarship
You remember traveling to your internship site, perhaps with few if any supports, so that you could complete your doctoral degree. The National Register of Health Service Psychologists' Internship Travel Scholarship provides $1,000 to doctoral students experiencing financial hardship due to relocating to their internship clinics.
---
Introducing Psychology Connect
The National Register just launched Psychology Connect, a referral system open to all licensed psychologists in the United States at no charge. This service was built to streamline the process of referring and accepting patients.
Psychology Connect is not limited to National Register members, so please let your colleagues know about this new referral service.
---
National Register Webinars
You can register for upcoming webinars through your National Register account.
January 11: Phil Duran and Dr. Katie Spencer will present "Ethical and Legal Considerations for Professionals Caring for Transgender Youth"
---
National Register Career Center Featured Jobs
Clinical Director
Brewer-Porch Children's Center, University of Alabama
Tuscaloosa, AL
Assistant Professor of School Psychology
Illinois State University
Normal, IL
Rehabilitation Psychologist / Neuropsychologist
University of Pittsburgh Medical Center (UPMC)
Pittsburgh, PA
Psychologists
Saratoga Medical
Jacksonville, FL
PODCAST EPISODE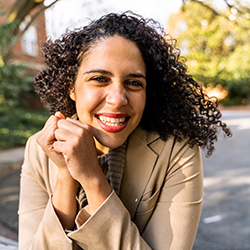 The Clinical Consult Podcast Series
New episode: Dr. Marisa G. Franco on the Science of Attachment and Making Friends
New York Times bestselling author Dr. Marisa G. Franco is known for digesting and communicating science in ways that resonate deeply enough with people to change their lives. In this episode, she explores how attachment style and perceptions around loneliness influence platonic relationships, how society has deprioritized this type of connection with others, and how we can create stronger friendships.
You can also listen on Apple Podcasts, Google Podcasts, and Spotify
IN THE NEWS
Mental Health Malpractice Prevention
CAMS-care

Teen brains aged faster than normal from pandemic stress, study says
Washington Post

5 strategies to help you cope with a nagging feeling of dread
NPR


What it's like to live with brain fog
Washington Post


Why Is It So Hard for Men to Make Close Friends?
New York Times


The upsides of feeling small
BBC
EXTERNAL TRAININGS & WEBINARS
Introductory/Refresher Virtual Motivational Interviewing Training
National Council
January 12 | 12-4pm ET

Whether you're a clinician in a behavioral health setting, a supervisor trying to boost staff morale or a nurse helping patients manage diabetes, motivational interviewing (MI) training can help you create conversations that empower people to make meaningful changes.

Supporting Families Through the Evaluation process With Culturally Responsive Strategies
NASP
December 14 | 3-4 pm ET

This webinar will provide an overview of how school psychologists can best support students from diverse backgrounds by incorporating culturally sensitive strategies when interacting with multicultural families throughout the evaluation process.

Clinical Tools for Trauma, Abuse, Addiction, Crises and More
Psychotherapy Networker
December 13–14 | 10am – 6pm ET

Trauma-informed strategies and tools you need to improve your work in the community setting so you can provide top-level treatment for the clients counting on you.

CAMS-4Teens™ & Parents Video Course
CAMS-care
On Demand

In this three hour online video course, Dr. Jobes, the creator of CAMS, discusses the past and current research and a recommended approach for optimally involving parents in the treatment of their child using the newly developed Stabilization Support Plan.

 
POLICY CORNER
November 15: FDA Announces Preliminary Assessment that Certain Naloxone Products Have the Potential to be Safe and Effective for Over-the-Counter Use
---
November 28: HHS Proposes New Protections to Increase Care Coordination and Confidentiality for Patients With Substance Use Challenges
---
###