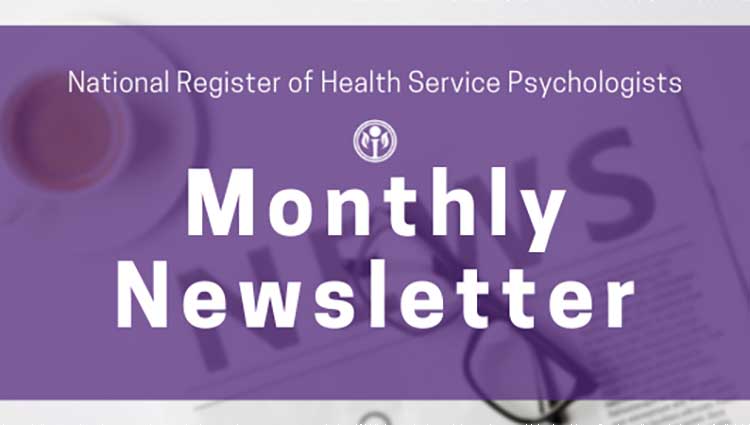 THIS NEWSLETTER FEATURES
FROM THE CEO'S DESK
Re-Envisioning The Doctoral Curriculum: We CAN Train Our Way Out Of The Current Crisis (But It Will Take Time)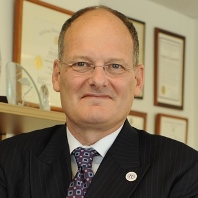 In my last column, I put forth a few ideas about how we could re-envision the doctoral curriculum. I started by outlining what I saw as fundamental requirements for the student embarking on doctoral level education in health service psychology. My premise remains that we can and must make doctoral level health service psychology education more approachable, affordable and efficient. As I've argued, we are in part responsible for the mental health crisis now afflicting us, because while we worked diligently to destigmatize mental disorders and their treatment, we did not anticipate the consequences of our success. I've recently heard people argue that "we can't train our way out of this." I couldn't disagree more strongly. We CAN and MUST train our way out of this, but I admit we cannot if we use the antiquated, arts and sciences-based models that define graduate education today. If we as a profession are going to thrive, this leaves us with one option only: A wholesale modernization of the doctoral curriculum. If we commit to this, we can indeed 'train our way out of it', because we'll produce more doctoral level health service psychologists who can enter the workforce and make a true difference. It will take time, and it isn't a short-term solution. But it we adopt it we will position psychology well for the next century.
MEMBER SPOTLIGHT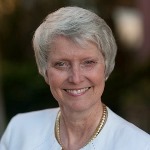 We are pleased to introduce our April 2022 National Register Member Spotlight, Jana N. Martin, PhD, CEO of The Trust.
After years of independent practice, work in hospitals, and outpatient clinics, Dr. Jana Martin became CEO of The American Insurance Trust (The Trust) in 2010. As CEO, she has worked to provide more support services for policyholders such as expanding clinical and risk management consulting and educational resources and products for every level of psychologists' careers.
NATIONAL REGISTER UPDATES & ANNOUNCEMENTS
In memoriam Miriam Isserow 1962-2022
The National Register is sad to report the death of our friend and colleague Miriam Isserow, the CEO of the American Psychological Foundation. Miriam passed away suddenly on April 15, 2022, at the age of 60, a few weeks after suffering a burn accident. Miriam is remembered by her friends and colleagues as a woman who was dedicated to human rights, justice, and the profession of psychology. A lawyer by training, she had been associated with APF for many years and two years ago was chosen as its CEO. We ask you to remember her work and her husband, daughter, and other members of her surviving family.
---
National Register Internship Travel Scholarship
We need more health service psychologists, but graduate study is increasingly unaffordable. In 2022, National Register will award sixty (60) $1,000 relocation grants to incoming interns. Help us support more students in 2023!
To donate to this fund, please visit the APF Donation Page, select "Yes" under "If this is for a particular fund?", then choose the National Register of Health Service Psychologists – Internship Travel Scholarship.
---
National Register Webinars
Boundary Issues: Ethics and Risk Management
Wednesday, April 27, 2:00–3:00 PM ET
Boundary and multiple relationship dilemmas continue to be among the more frequent issues psychologists confront in their professional work. Drs. Taube and Younggren will address common quandaries, as well as those emerging due to COVID and its aftermath. Topics will include shifting professional roles, boundary challenges in remote care, personal/professional boundaries, differentiating clinical from forensic practice, and more.
Mindfulness: An Introduction to Practice and Clinical Application
Wednesday, May 11, 2:00–3:00 PM ET
Dr. Torna Li will review the foundation of mindfulness and its clinical applications to promote stress reduction. Mindfulness practices can be tailored to various therapeutic styles and particular needs of each client. Dr. Li will also walk through the practice of bringing attention to the present moment with a guided meditation.
A Common Sense Approach to Clinical Suicidology and Risk Management
Tuesday, May 24, 2:00–3:00 PM ET
Clinical suicidology focuses on the assessment and treatment of suicidal risk in patients, with implications for training and risk management. Dr. David A. Jobes—an expert in clinical considerations for working with patients at risk for suicide—will emphasize a common sense approach to informed consent, screening, assessment, management of suicidal crises, and the clinical treatment of suicide risk. He will also discuss implications for decreasing exposure to malpractice liability through competent evidence-based care, use of professional consultation, and the critical role of documentation.
---
Telepsychology Competencies Credential
Presented in Collaboration with The Trust
The Telepsychology Competencies Credential (TCC) provides requisite knowledge for safe and effective telepsychological practice. It consists of 34 units in total – 29 core and 5 elective – but you'll have access to ALL 55 units of content.
---
Announcing Our New Journal: Pragmatic Case Studies in Psychotherapy (PCSP)
PCSP is a peer-reviewed, open-access journal and database. It provides innovative, quantitative, and qualitative knowledge about psychotherapy process and outcome. PCSP is published by the National Register of Health Service Psychologists.
See additional information about submitting your manuscript or contact Dr. Dan Fishman and Dr. Gary VandenBos for additional questions!
---
Call for Proposals: The Journal of Health Service Psychology
Submit your manuscript to the Journal of Health Service Psychology today. All articles should be centered around a clinical vignette that highlights critical clinical issues for health service psychologists and allied professionals. We welcome topics that emphasize LGBTQ+, ethics, child/adolescent, older adults, trauma/PTSD, psychological implications of medical problems.
See additional information about submitting your manuscript or contact Dr. Kate Nooner for additional questions!
---
National Register Career Center Featured Jobs
Integrated Primary Care Psychologist – Iora Health / One Medical (Phoenix, AZ)
Director of Clinical Therapy (Psy.D/PhD) – Clarity Clinic, LLC (Chicago, IL)
Clinical Psychologist – Centurion of Florida (Live Oak, Jacksonville)
Psychiatric Nurse Practitioner/Nurse Practitioner – Wellpath (Hanford, CA)
FEATURED PODCAST EPISODES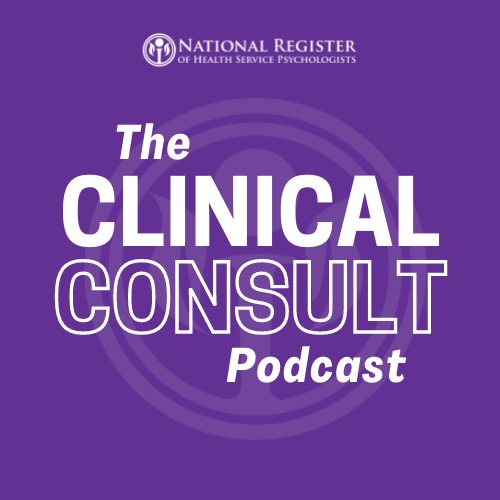 Racial Trauma and Culturally Sensitive Treatment
Dr. GiShawan Mance—a licensed psychologist in private practice and Director of Clinical Training at Howard University—discusses her research, racial trauma and its effects on communities of color, and how to address racial trauma in practice and education.
---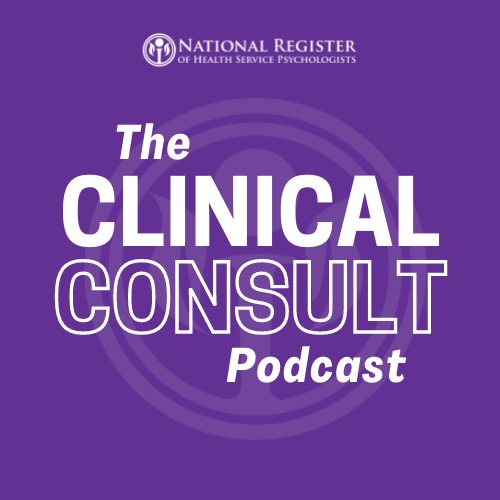 First Responder Psychology
Dr. Mark Kamena—co-founder and director of research for the first responder support network—discusses first responder psychology. Dr. Kamena provides a background on the history of police and public safety psychology, an update on his work and the demands of the field, the need for more psychologists in first responder psychology, and the direction of treatment.
IN THE NEWS
Mental Health Problems Come with 'Cost' of Poorer Cognitive Function

Meta analysis suggests that both common symptoms such as anxiety and worry, as well as diagnosable mental disorder, come with a "cognitive price", a phenomenon termed "The C Factor" — short for cognitive dysfunction.


Can A.I.-Driven Voice Analysis Help Identify Mental Disorders?

Psychologists have known that certain mental health illnesses can be detected by listening, not only to what is said, but how a person says it. Artificial intelligence researchers now believe that the sound of an individual's voice may be the key to understanding mental states.

Tongue Stimulator Shows Promise as Sleep Apnea Treatment in Kids With Down Syndrome

With about 80% of children with Down syndrome having obstructive sleep apnea and the lack of effective treatment options, new research shows promise in the effectiveness of hypoglossal nerve stimulators for them.


We Are More Satisfied With Life as We Age, Thanks to Oxytocin

People who release more of the neurochemical oxytocin tend to be more satisfied with life. A new study suggests that as people age, the release of oxytocin increases, which links a higher level of oxytocin to greater life satisfaction as people age.

The Surprising Link Between Mental Health and Breakthrough COVID-19 Infections

The COVID-19 pandemic has led to a rise in mental health illnesses, but researchers are now wondering, can poor mental health cause one to be more vulnerable to a breakthrough COVID infection?

Mental Disorders Aren't Diseases, They're Networks of Symptoms

Views on mental disorders have radically changed in the past century. To better understand the systems that give rise to mental illness, researchers with novel perspectives on psychopathology breaks down the components of the network perspective.
EXTERNAL TRAININGS & WEBINARS
Stanford Medicine

04/25/2022-04/26 /2022

Empowered Relief is an evidence-based, skillsbased, single-session (2- hour) pain class that rapidly equips patients with pain management skills.

Suicide and Communities of Color: On-Demand

CAMS-Care

Dr. Jobes and his special guest expert Dr. Sherry Davis Molock will discuss suicide within communities of color with an eye to research, policy, and clinical considerations for effectively preventing suicide within these communities.

Effective and Ethical Telepsychology through Video Conferencing and PSYPACT

Alvord, Baker & Associates, LLC

06/03/2022

This workshop will review relevant areas of the APA/ASPPB/APAIT Telepsychology Guidelines. Emphasis will be placed on the practical "when", "how", and "where" to apply Telehealth.

Pathways to Military Internships: The Summer Institute

June 20-24, 2022

Pathways to Military Internships: The Summer Institute is a five-day course that was established to raise doctoral students' awareness of what it would be like to serve as a psychologist in the Armed Forces and to increase their competitiveness for a military internship.